Situation professionnelle
Souhait professionnel
Poste
Packaging Developer / Engineer / Technologist
Rémuneration
entre 35K et 55K€
Fonctions
- Recherche et développement
- Ingénierie
- Production

Secteurs
- Alimentaire
- Boissons
- Pharmaceutique

Expériences professionnelles
Packaging development manager
Fromageries BEL , Vendome - CDI
De Septembre 2019 à Aujourd'hui
Developing the packaging of tomorrow for the Babybel brand, from the exploration of concepts to the industrialisation phase within the bel group plants.
Packaging technologist
Fromageries BEL , Vale de cambra - VIE
De Octobre 2018 à Août 2019
Cross fonction between the factory as plant technologist (taking care of daily packaging issues on the production lines) and the R&D development team by managing projects with all contributors of the company.

On this position I worked for the #1 and #2 portuguese cheese brands: Liminao and Terra Nostra.
Packaging technologist
Fromageries BEL , Schoonrewoerd - VIE
De Octobre 2017 à Septembre 2018
Part of the R&D team of the Leerdammer cheese.
I worked on renovation projects such as validate a back up supplier for the cheese sliced packaging and innovation ones such as looking for the future logistic unit of the brand.
Stagiaire r&d
Leancrea , Reims - Stage
De Juin 2017 à Septembre 2017
Research and sourcing to find a new cushion system solution within the Leancrea startup company.
R&d packaging intern
FrieslandCampina , Wageningen - Stage
De Juillet 2016 à Novembre 2016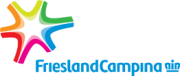 - Established a market study on FrieslandCampina world key competitors (sweetened condensed milk)
- Validated new PP cap moisture for powdered baby milk can
- Evaluated new and current sealing technologies.
Assistant ingénieur r&d packaging
McBride , Foetz - Stage
De Juin 2015 à Août 2015
- Analysed and reviewed packaging competition.
- Studied the flowpack resistance on the current film and new films manufactured by new suppliers.
- Assisted and replaced the packaging specialist on daily actions.
Formation complémentaire
DUT Mesures Physiques
IUT Metz
2012 à 2014
Allemand - Notion
Anglais - Courant
Néerlandais - Notion
Portugais - Notion