Résumé
I am a packaging trainee-engineer and a very motivated person, with team work abilities. I am enthusiastic, trustworthy, reliable and reactive. I could adapt myself and quickly learn new skills. With my education courses and my different placements i have godd theorical and practical skills.
Expériences professionnelles
Project manager
JACKEL / LF BEAUTY , Rueil malmaison - CDI
De Octobre 2014 à Aujourd'hui
Main missions:
-Development of packaging component for French market
-Technical translation of customer brief into key aspects to orientate Asian team
-Guarantee cost, quality and planning are respected since customer development brief to first pieces delivery
-Be proactive in term of innovative solution proposal while be up to date of market innovation by technical watch
Customer packaging project manager
UNILEVER , Rueil malmaison - CDI
De Juillet 2012 à Octobre 2014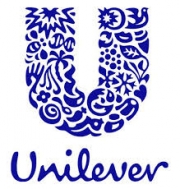 Packagin support analyst
Unilever R&D Vlaardingen , Vlaardingen - CDD
De Octobre 2011 à Juillet 2012
In the Hair category regional development team, for Unilever personal care division, my main missions were:
-Primary and Secondary packaging development (Brands: Sunsilk - Timotei)
-Component specification elaboration with suppliers
-Packaging Functional results analysis
-Standardisation of validation reports for packaging components
Rigid plastics capability team intern
Unilever R&D Vlaardingen , Vlaardingen - Stage
De Mai 2011 à Août 2011
During my end of studies project, my main missions in the Capability team were:
-Elaborated a general light-weighting projects procedure (Pre-trial checklists, trial tools…)
-Made a Knowledge Capture on light-weighting technology
-Organized foaming trial with suppliers and converters
-Supported procedure implementation within categories
Packaging development intern
Rémy Martin , Cognac - Stage
De Juin 2010 à Novembre 2010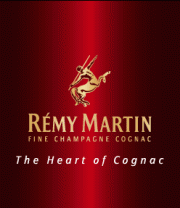 -Implemented the use of the eco-evaluation system
-Participated in development projects and watch technology
-Updated and completed technical database
-Implemented visual communication database for development projects

Production control office intern
SICAF , valréas - Stage
De Juin 2009 à Septembre 2009
- Streamlined and optimized the supply chain
- Modified the workshop supply
- Establishment of selective sorting
- Elaboration of a single customer COV emission form

Research and development intern
Hasbro Ireland Ltd. , Waterford - Stage
De Avril 2008 à Août 2008

- Modification of the main packing line
- Adaptation of the group direction plant (Shrink Bundling) packing system
- Searched and contacted suppliers
- Worked on the presentation of the results for the European administration council

Formations complémentaires
Ingénieur en Emballage et Conditionnement
ESIEC - Matérials sciences and converting, labelling technology, design, marketing, quality.
2008 à 2011
Diplome Universitaire de Technologie en Emballage et Conditionnement
IUT d'Avignon - Materials sciences and converting, labelling, design, marketing, quality.
2006 à 2008
Anglais - Courant
Italien - Notion
Français - Langue maternelle
Compétences
Primary Packaging Development
-Supplier contact -Trials organization -Materials properties and converting knowledge -Mould Management -Packaging testing and approval
Secondary Packaging Development
-Secondary corrugated packaging development -Transport test
Promotionnal packaging development
-Display -Multipack -Mixed case -Test protocole
Practical supply chain working knowledge
Palettisation study for optimisation
Gain economical calculation
Timings in real Fast Moving Consumer Goods environment
By integrated an international team in contact with people with different background
Culture and objectives in a complex decisional organisation
I developed my teamwork and internal and external communication abilities
I also consolidated my technical knowledge for all kind of personal care products
The new skills I developed were mostly in term of Mould Management
Development Process and Approval Pr
Throughout this experience application oriented
I developed myself in Supplier contact and trials organization
The work on a new technology in development phase allowed me to increase my skills of knowledge synthesis and adaptation to a new technology and communication
Centres d'intérêt
Sport: -Judo
regional level competition(brown belt) -Rugby
university level -VTT Cultural activity: -Bass guitar player -Reading -Cinema