Résumé
20 years experienced with broad knowledge in global supply chain within Retail and Pharmaceutical Distribution, I'm qualified in the field of Chemistry and Biology (Bachelor of Science).
Well-versed with the skills of Supply Chain Management (Master) and Strategy & Leadership Management, I have associated with key stakeholders of the pharmaceutical industry in Europe and Asia Pacific regions.
Starting my carrier as Supply Chain Consultant within Gemini Consulting; I have been during almost 10 years Supply Chain Head of Celesio's French and Benelux subsidiaries, the leading European Pharmaceutical Distributor.
Upon joining the Bolloré Group, I have further expanded his network within the Healthcare sector, both in Warehousing and International Freight Forwarding.
Currently serving a dual role in Bolloré Logistics, the Asia Pacific region falls under my care as a Regional Healthcare Manager / Regional Aid & Relief Manager.
Always keeping abreast of latest regulatory requirements and striving for compliance, I set an unwavering resolution to promote the name of Bolloré Logistics to greater heights.
Expériences professionnelles
Head of regional accounts - asia pacific
BOLLORE LOGISTICS , Singapore - CDI
De Juin 2014 à Aujourd'hui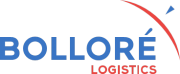 Regional aid & relief manager - asia pacific
BOLLORE LOGISTICS , Singapore - CDI
De Janvier 2013 à Aujourd'hui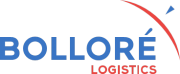 Regional healthcare manager - asia pacific
BOLLORE LOGISTICS , Singapore - CDI
De Septembre 2011 à Aujourd'hui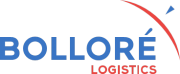 Healthcare product director
BOLLORE LOGISTICS , Puteaux - CDI
De Novembre 2008 à Août 2011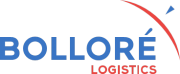 - Define the Healthcare sector policy by working out a mid-term plan
- Drive and follow-up the defined action plan in close cooperation with Area Product Managers
- Develop the market knowledge : plan and specify market studies.
- Create and assist the implementation of methods and tools studies in the technical fields (warehousing, packaging, customs,…), contribution to freight purchasing specifications, management of technical projects (warehouses, information systems, operating procedures,…), assistance for investments projects and for the implementation of new means in areas.
- Enforce the Healthcare communication strategy
- Spread and update the Healthcare expertise in SDV areas
- Contribute to key-account sales activities: RFI and RFQ stages (customer visits, bids,…)
- Consolidate the sales reporting
Supply chain director - ocp
OCP Repartition , Saint-ouen - CDI
De Mars 2002 à Octobre 2008

OCP is the French pharmaceutical wholesale leader with 38% MS, € 7 billions TO, 45 000 sold SKU and 48 DC's in the CELESIO Group, 1st pharmaceutical distribution actor in Europe.
 Defined and followed inventory (€ 350 millions) and service levels objectives (CSL > 99,5%),
 Rolled out Supply Chain policies (IT and Organisation),
 Managed logistic relationships with suppliers,
 Managed the OCP Supply Chain organisation (28 people)
Business development manager
DIRECT MEDICA
De Juillet 2000 à Février 2002
Direct Medica, Marketing and Sales services provider for pharmaceutical industry in relationship with pharmacists.
Participated to the creation of Direct Medica (IT analysis, process definition, HR…),
 Defined Logistic strategy for Direct Medica in relationship with pre wholesalers : Dépolabo and CSP and wholesalers : CERP and Phoenix,
 Developped contracts with pharmaceutical labs : Merck Generiques, Bayer Classics, Irex Sanofi~Synthelabo, Upsa, Urgo, Johnson & Johnson, Novartis, Boots Healthcare,…
 Management of three people team.
Supply chain consultant
CAPGEMINI
De Septembre 1997 à Juin 2000
Bolloré - International Transport Division : Development of the handling management application for Western African ports
 Conducted customers' needs meetings in Abidjan - Ivory Coast,
 Analysed processes
 Defined functional specifications and elaborated the relevant database

Impress Metal Packaging : ERP (BPCS from SSA) European implementation, in charge of purchasing, procurement and stocks modules
 Attended needs definition meetings with Purchasing and Procurement Managers,
 Identified purchasing process flows and defined management rules,
 Participed to the pilot site launch in Koblenz - Germany,
Trained the purchasing and stock key users

Jet Services (parcel service provider) : Participation in the strategic orientation study for the new information system with the executive committee of a parcel service provider
 Presented the tracking technologies from barcoding to Internet parcel tracking
Formations complémentaires
Strategy & Leadership management
Haniel Academy Duisburg Germany - Haniel Leadership Curriculum
2004 à 2006
CRET LOG
Université de la Méditerranée (Aix-Marseille II) - Supply Chain Management
1995 à 1996
CRET LOG : Center for Transportation & Logistics Studies


ESIEC
Université de Reims Champagne-Ardenne - Packaging
1992 à 1995
ESIEC : School for Packaging Chartered Engineers


Bachelor of Science
Université de Poitiers - Chemistery & Biology
1990 à 1992
Anglais - Courant
Espagnol - Technique
Français - Courant