Expériences professionnelles
Containers & closures team leader
EVIAN - Groupe DANONE , Amphion - CDI
De Mai 2019 à Aujourd'hui
Development containers & closures for all CBUs within the water division at DANONE.
Engineering project manager
Danone southern africa , Boksburg - CDI
De Juillet 2017 à Avril 2019
Engineering team management, in charge of CAPEX project for the CBU
New installation
Industrial projects about Productivity, Improvement, Efficiency, Safety, Ergonomy, ...


Engineering project leader
Danone southern africa , Boksburg
De Août 2014 à Juin 2017
R&d team leader
DANONE DE MEXICO , Guanajuato - CDI
Depuis le 01 juillet 2011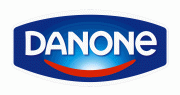 Global packaging manager
Danone Research , Palaiseau
De Janvier 2010 à Juin 2011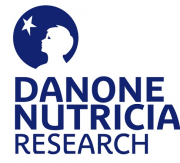 Within the Global Packaging Platform in charge of worlwide projects on new materials & innovation.
Packaging manager
Danone Research
De Avril 2007 à Décembre 2009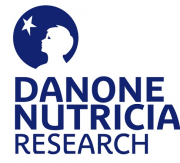 Responsible for packaging development of current brands like Danacol or Essensis and in charge of all worldwide innovative projects.
New Biopolymers, new technology within the Global Packaging Platform
WW Project Management
Recherche et développement
DANONE GmbH , Haar
De Février 2005 à Mars 2007
Packaging Manager - R&D Dairy Northern, Central and Eastern Europe
Responsible for packaging projects in Poland (2 plants), Romania and Bulgaria
In addition, in 2006, I did a specific mission within a social project in Bangladesh -JV Grameen-Danone
Project manager
DANONE VITAPOLE
De Mars 2003 à Janvier 2005
Within the Global Packaging Platform
- Responsible for developing packaging for brands: DRINKS, ACTIMEL, DANISSIMO and for food service projects
- Acquired specialist competencies in Blow-Moulding, PET and Open mould technology
Cao/dao/prototyping manager
DANONE VITAPOLE
De Juillet 2001 à Mars 2003
- 3D Conception 2D technical drawing and mock-up realisation for all packaging developers of the dairy division
- Ensured the management and optimisation of the French graphism chain.
End studies industrial project
SCAMARK, LECLERC Goup
De Février 2001 à Juin 2001
Packaging comparative analysis in order to innovate or optimise the current packs
Development packaging trainee engineer
MOËT & CHANDON, LVMH Group
De Juillet 2000 à Novembre 2000
- Innovative development of labelling using temperature based ink (contacts with packaging suppliers, feasibility study, trials, cost evaluation, …)
- Undertook an intensive feasibility study on wedging system for boxes (flutes and bottles).
Trainee engineer
Novartis
De Juin 1999 à Septembre 1999
Regulated and improved on existing control methods for glass bottles and plastic stoppers and established usage procedures, fault-definer, programs for the items used for syrups and solutions.
Formations complémentaires
Ingénieur Packaging
ESIEC
1998 à 2001
Ecole Supérieure d'Ingénieur en Emballage et Conditionnement
Concours Ecoles Ingénieures
LORITZ - Physique et Science de l'Ingénieur
1995 à 1998
Classes Préparatoires Scientifiques Aux Grandes Ecoles
BAC S
EPA Grenoble
1991 à 1995
Ecole des Pupilles de l'Air a Grenoble : Ecole de l'Armée de l'Air
Allemand - Notion
Anglais - Courant
Espagnol - Courant
Français - Langue maternelle