Résumé
Experienced Senior Developer with a demonstrated history of working in the wine and spirits industry. Strong technology professional skilled in Product Development, plant management, bottling process...
Expériences professionnelles
Procurement manager-global operations france
Bacardi Martini
De Mars 2019 à Aujourd'hui
Senior packaging developer - bacardi france operation center
Bacardi Martini
De Octobre 2017 à Mars 2019
Plant director
Cognac Embouteillage , Salles d'angles - CDI
De Novembre 2015 à Novembre 2017
Project manager rémy martin
Rémy Martin , Cognac - CDI
De Février 2013 à Novembre 2015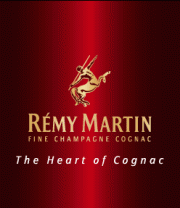 Global project manager for Limited Edition and Promotional

Project packaging manager paco rabanne
PUIG FRANCE , Neuilly-sur-seine - CDI
De Novembre 2010 à Février 2013
I develop the new launches in 4 main steps:
- To design with Solidworks tool every component to respect the marketing mockup.
- To define the Packaging specification for the Request For Quotation
- To choose the suppliers with purchases department
- To develop the components with selected suppliers to the industrialization (in our plant or in outsourcing)

I launch for Paco Rabanne (since november 2010) and Nina Ricci (november 2010 to Jun 2011) the following product:
- INVICTUS
- Nina Snow Princess
- Ricci Ricci Reflets mystérieux
- Nina Fantasy
- Shower Gel 1 Million 600ml
- Cream Jar Lady Million 300ml
- Black Xs L'Excès (Masterbrand)
- Lady Million EDT
- 1 & Lady Million Absolutely Gold
Packaging manager
Euro Wipes
De Août 2009 à Octobre 2010
Management of RFQ with 98% of answers
To conduct the new packaging development
To manage transversal projects about ecology aspect (-17% on the weight of the bags)…
Internship process ingeneer
FILTISAC SA
De Avril 2009 à Août 2009
Study on waste reduction (process, discard, overconsumption).
Implementation of 5S on 3 plants, 35% reduction of storage area ...
Development of new product.
Study of machine capability and new markets proposal.
Internship r&d pack
JOHNSON & JOHNSON
De Juin 2008 à Novembre 2008
Involved in packaging development projects for different brands such as RoC, Neutrogena, Laboratoires Vendôme et Le Petit Marseillais.
Internship r&d pack
JOHNSON & JOHNSON
De Juin 2007 à Septembre 2007
Studied antistatic features to prevent goods from taking dust on shelves.
Studied some packaging such as Airless and Dual Chambers types for qualification.
Internship
Cinram France
De Avril 2006 à Juillet 2006
Implemented a procedure and instruction for ISO 9001 V2000 certification.
Formations complémentaires
Ingénieur
ESIEC
2006 à 2009
Ecole Supérieure d'Ingénieurs en Emballage et Conditionnement
DUT
IUT Evreux
2004 à 2006
Diplôme Universitaire Technologique Génie du Conditionnement et de l'Emballage
Baccalauréat
Georges Dumezil
2002 à 2004
Sciences Technologies Industrielles option Génie Mécanique